Welcome to my kitchen where we celebrate food and family. My name is Sarah. I'm a former corporate professional in the food industry turned food blogger, author, and photographer. I live in Pennsylvania with my husband, son, and daughter, along with our loveable cat, Lucy.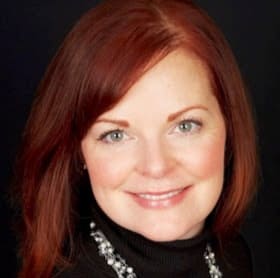 As a young girl, I remember my grandmother always cooking and baking. She would ask her grandkids which vegetable we wanted to go with dinner, and she would make them all! I remember mine being broccoli with cheese. She always had a full course meal and made it look easy! She poured her heart into her food and we felt the love. Her influence drove my passion for cooking and baking. There is nothing I don't love about putting a meal together for family and friends (except maybe the dishes). I grew up in Southern Maryland and was lucky enough to be surrounded by the seafood of the Chesapeake Bay. We had Maryland blue crabs every weekend they were in season.
I started this blog after quitting my full-time corporate job in the food industry to be home with my son. He was diagnosed with Autism at the age of 3. After his diagnosis, I was taking him to Applied Behavioral Analysis therapy every day along with some other types of therapy. While it has been a difficult journey we continued to be impressed with his progress. At the same time being home with my son, we discovered my daughter has double deficit dyslexia and began the journey of helping her through her education.
As a self-taught cook and baker, I'm fiercely dedicated to providing well-tested recipes and sharing everything I've learned along the way. Before I post a new recipe, you can feel confident that I have already tested it thoroughly in my own kitchen. I am always striving to develop maximum flavor with minimum effort.
I'm truly grateful this has been my path in life, and I truly hope Sass and Salt will be your first stop when you need a recipe for any occasion. I'm thankful you're here to join me in this adventure. By the way, Sass was my nickname growing up!